In the Curtin disability research team, we sometimes use infographics and comics to help raise public awareness and understanding of our work and the assistive features we advocate for. These will periodically be shared on this blog, starting with the one below – which was created to draw more attention to audio description.
Note: all 4 sections of the infographic are accompanied by alt text.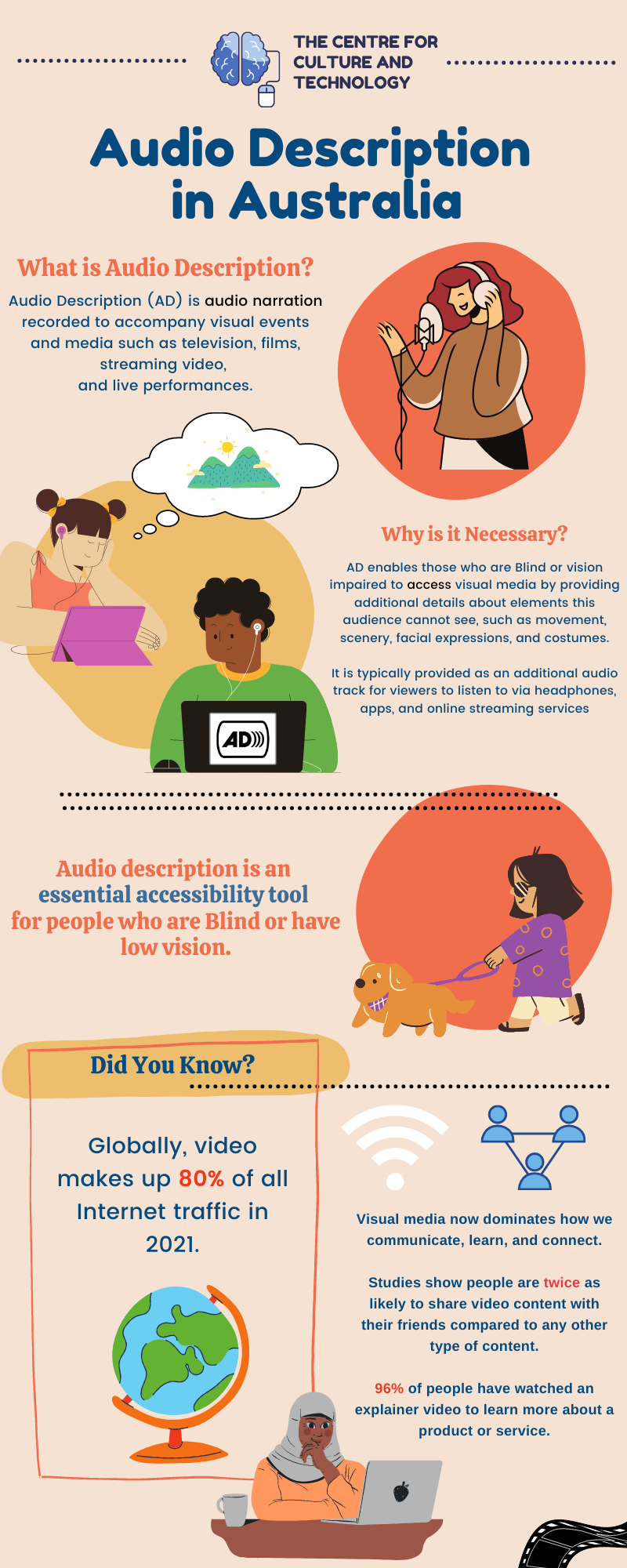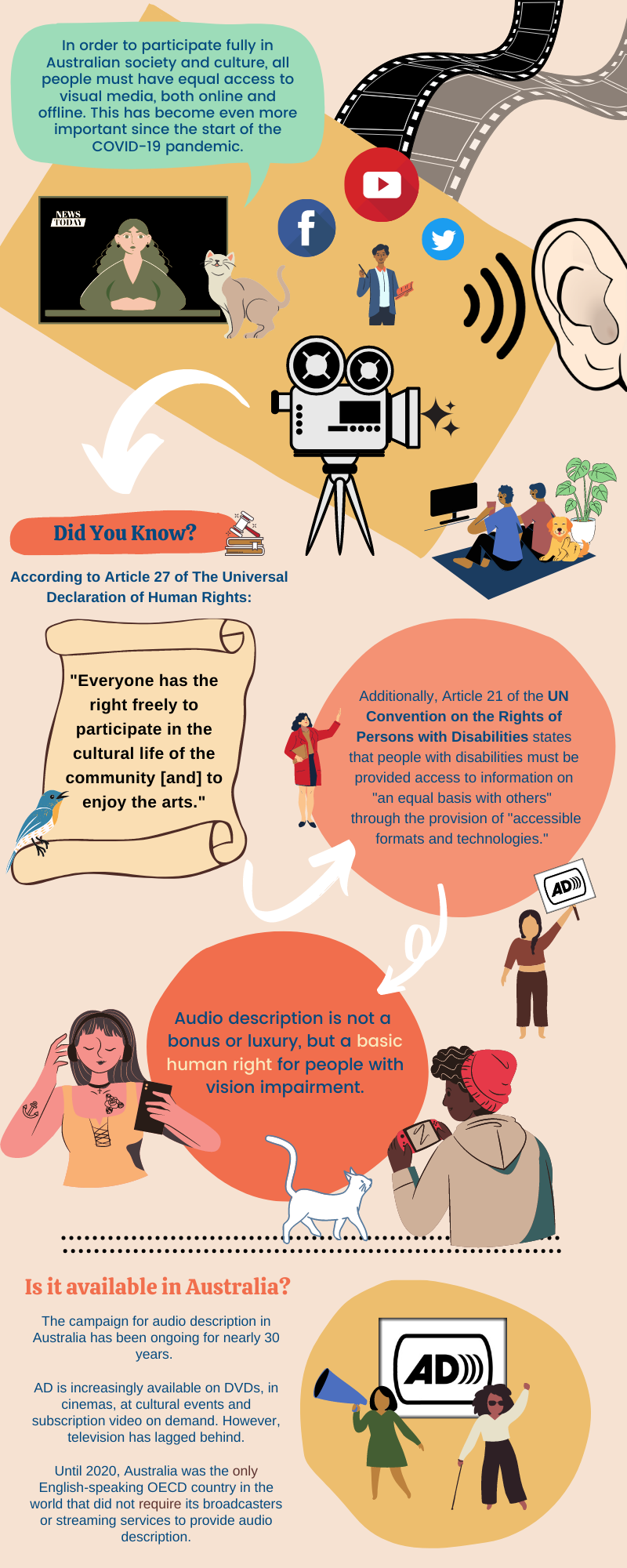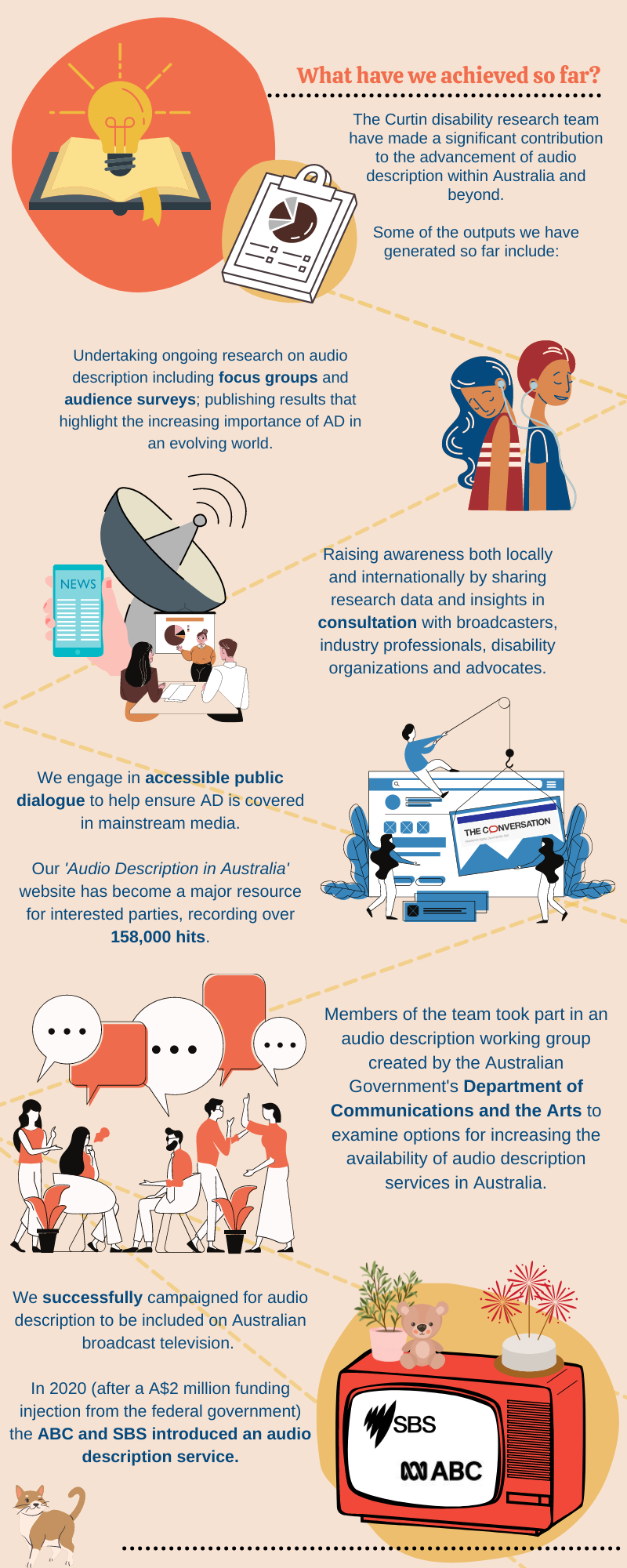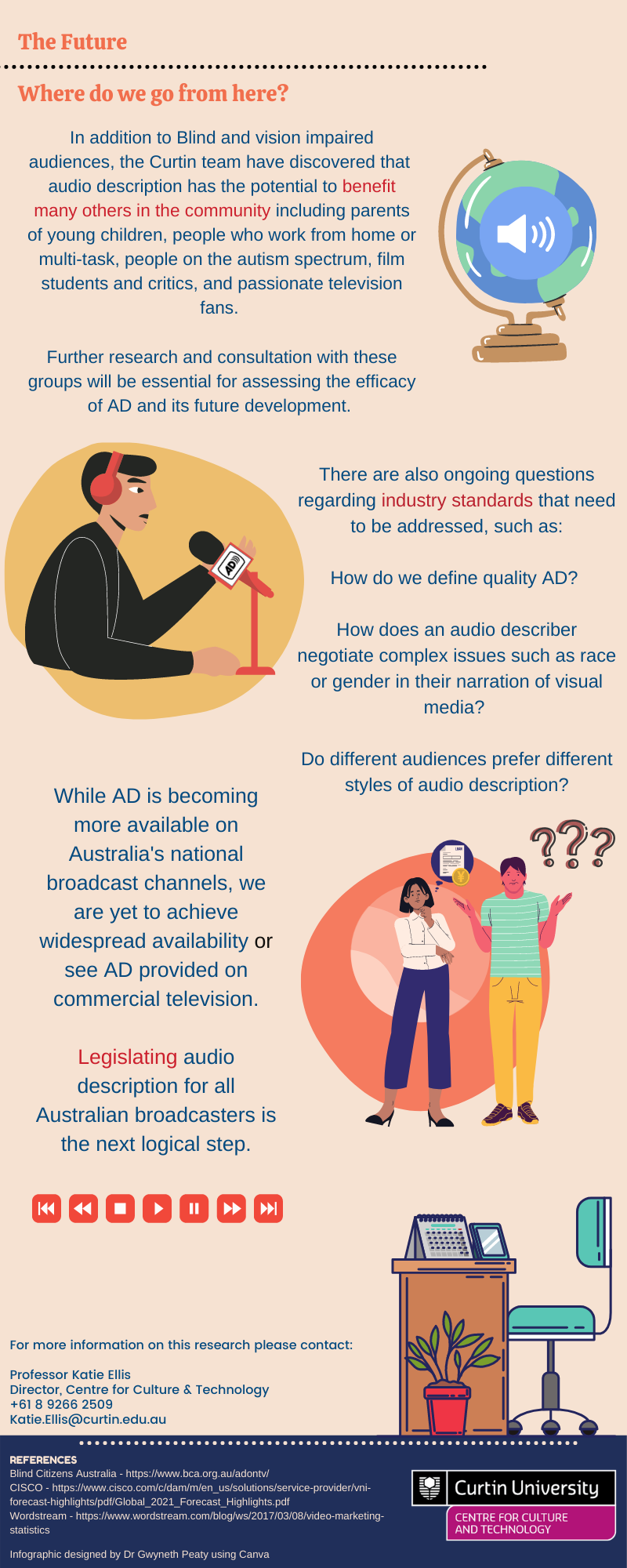 REFERENCES
For more information on this research please contact:
Professor Katie Ellis: katie.ellis@curtin.edu.au
Infographic designed by Dr Gwyneth Peaty using Canva.