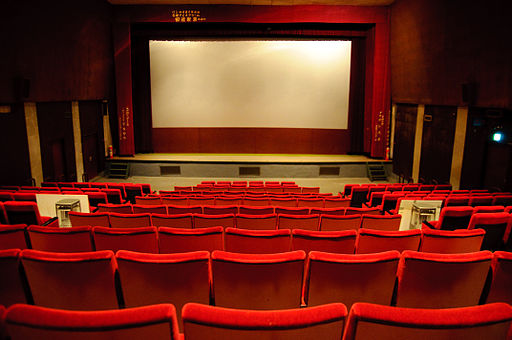 Cinemas in Australia first began offering audio description in 2009; however, the service was limited to 12 screens in remote Australian locations.
As cinemas began to shift to digital technologies the four major cinema chains: Hoyts, Village Cinemas, Event Cinemas (Greater Union Birch Carroll and Coyle), and Reading Cinemas announced a joint commitment to rollout audio description, as part of the Department of Social Services funded Cinema Access Implementation Plan. They planned to provide AD on 242 screens in 132 cinema locations by 2014 to provide around 840 accessible movie sessions each week.
All  locations are equipped with CCAD, which stands for "Closed Caption & Audio Description Device Available." Navigate to the session times section on the website where you will see some sessions marked with CCAD. This is to inform individuals that there are devices to assist them view their film for that particular session. If you are unable to find any sessions with these markings, you are invited to contact the cinema directly and they can organise it.
Hoyts have made audio description available at select locations and movie sessions. Accessible sessions are accompanied by the initials AD, and can be searched for via the dedicated Hoyts audio description search page. A headset is provided for the viewing.  Hoyts also provide captions for select sessions (more information via the Hoyts CC search page).
Village Cinemas
Village Cinemas provide audio description via a wireless audio system. You can find more information and search for sessions via the dedicated Village Cinemas AD search page.
Event Cinemas
Event Cinemas provide select sessions where audio description is available. You can search the Event Cinemas accessibility page to locate an audio described session near you.
Alternatively, go to www.eventcinemas.com.au , select your cinema, click Times & Tickets and hover over your desired session. An AD symbol indicates if audio description is available.