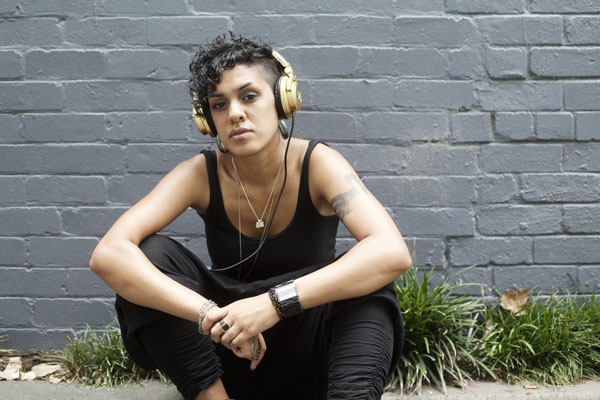 Earlier this year, Lifehacker published an interesting article by Emily Price that highlights the potential mainstream benefits of audio description. It goes beyond traditional stationary television 'viewing' to consider the role of audio description in an increasingly mobile digital world.
Sure, you've heard of binge-watching shows on Netflix, but how about binge listening?

Netflix has a category of programs that it offers audio descriptions for, where a voiceover explains to you what characters are doing in a scene. With it you can listen to shows rather than watch them, essentially transforming them into something like an audiobook or podcast you can stream while you're out for a walk or when you're in bed at night trying to fall asleep.
Price explains that:
I've tried it out with a few shows and the descriptions are actually pretty great. Stranger Things may have just become the soundtrack to my morning dog walks.
You can read the full article here.
This is not the first time mainstream media have framed audio description as a 'life hack' for a mainstream audience. Inspired by a reddit thread on the topic, Mathew Dunn wrote similarly about audio description in late 2017. To quote Dunn's article:
In essence, the feature will turn Netflix content into an audiobook so you can keep up with your favourite shows and movies even if you can't sit down to watch them.
This 'hack' was also featured in articles on websites like FHM and Brobible.
Somewhat predictably, FHM frames audio description as a sneaky way to enjoy your favourite shows and films when you are supposed to be doing other things.
We're not suggesting you do this every day, but should there be a time (or two) during the week when you're particularly hungover (or simply don't give a crap about your career) and you want to distract yourself from the bleak reality of office life, we've got the perfect way to do it: Netflix audiobooks!
In comparison, Connor Toole presents audio description as both practical and healthy:
As someone with a slightly unhealthy addiction to technology, I'm usually staring at some sort of screen at virtually every point in the day.

[…] I spend a fair amount of time in the kitchen at night. While some people might decide to use music for background noise, I prefer to throw on a TV show from a bingeable series to distract myself.
Articles like these suggest there is a huge potential demand for audio description among general television fans, people who are busy, active viewers, and people who just need a rest from screens.