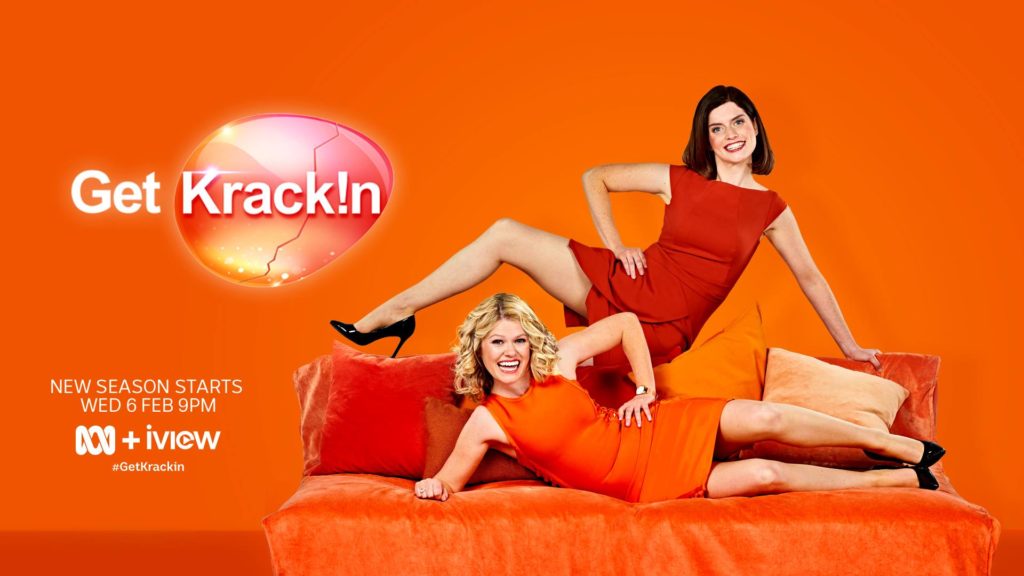 Good news for comedy fans: the second season of ABC's morning show parody Get Krack!n debuts tonight and will be audio described. The series stars Australian comedians Kate McCartney and Kate McLennan, who have recorded their own AD tracks as shown in this video posted on their Facebook page today.
According to their Facebook post, Vision Australia will be making audio description available for the entire season of Get Krack!n on Vision Australia Radio at 9:30pm in Melbourne, Victoria and Perth and 10:30pm in Adelaide. A podcast will also be available the day after each episode has aired at https://radio.visionaustralia.org/
This season looks set to address disability in skits that target accessibility issues and 'inspirational' narratives.
The provision of AD for this popular comedy is a promising development and will hopefully lead to more shows being audio described in future, on the ABC and elsewhere.