There have been exciting developments this week as Greens Senator Jordon Steele-John introduced a bill in the Australian Parliament to amend the Broadcasting Services Act 1992.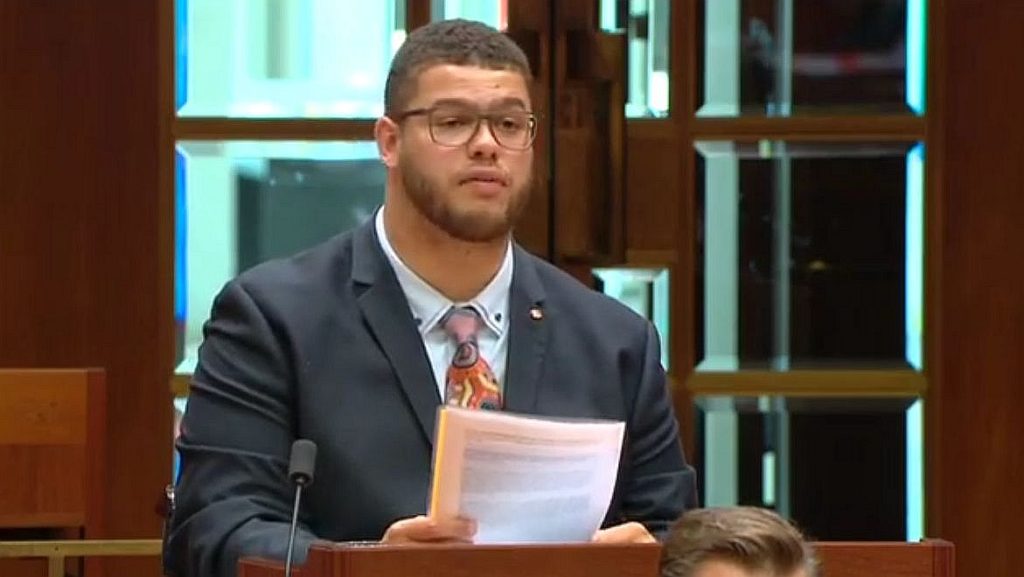 The Broadcasting Services Amendment (Audio Description) Bill 2019 would make it compulsory for free-to-air television broadcasters to provide audio description on some content. The bill also addresses the quality of audio description provided and recommends ongoing reviews to ensure it is satisfactory.
Vision Australia recorded the historic proposal, posting a video of Sen Steele-John on their Facebook page.
SBS World News Radio reported the events as well, posting this recording on their website:
This bill presents an important step forward in the journey towards audio description on broadcast television and Katie Ellis (from our research team) was in Canberra for the event. We are especially pleased to see a West Australian Senator at the forefront of such advancements and look forward to providing more updates as the situation develops!